Welcome To
Neo Backpacker!
We are Neo Backpackers, and we love gear. We're passionate about it and committed to helping you find the best of the best so you can focus on what's important – your next adventure. So whether it's a weekend getaway or a once-in-a-lifetime journey, we're here to ensure you have everything you need to make the most of it.
Our team of experts test and compares products so that you can select the right gear for your specific needs, interests, and budget. And because we buy all our products, we're entirely independent. So there's no cherry-picking or sponsored content here—just genuine, honest reviews from people who love getting out there as much as you do.
There's nothing worse than a pang of shopping guilt. You buy something, and you're super excited, only to discover a few days later that your purchase is not the best one that you could have done.
Worse, when you buy the wrong product about the thing you love – traveling. It could wash away all the joy of a trip that you were super excited about. Been there, and felt that.
That is why Neo Backpacker exists so that you never buy the wrong product again for your backpacking needs.
The mission of Neo Backpacker is to make your traveling experience safer, more satisfying, and more pleasant than ever. Good products make our life easier and we're here to recommend the best ones for your needs.
Not only that, but we also share our traveling experience in the form of 'traveling guides' so that you know how to get the most out of a trip.
Let's travel together.
If you wondered who the people are behind the website then we want to tell you that we are you, we're backpackers like you. We're those people who're always ready to step outside, no matter if it's a walk to the nearest park or a cross-country trail.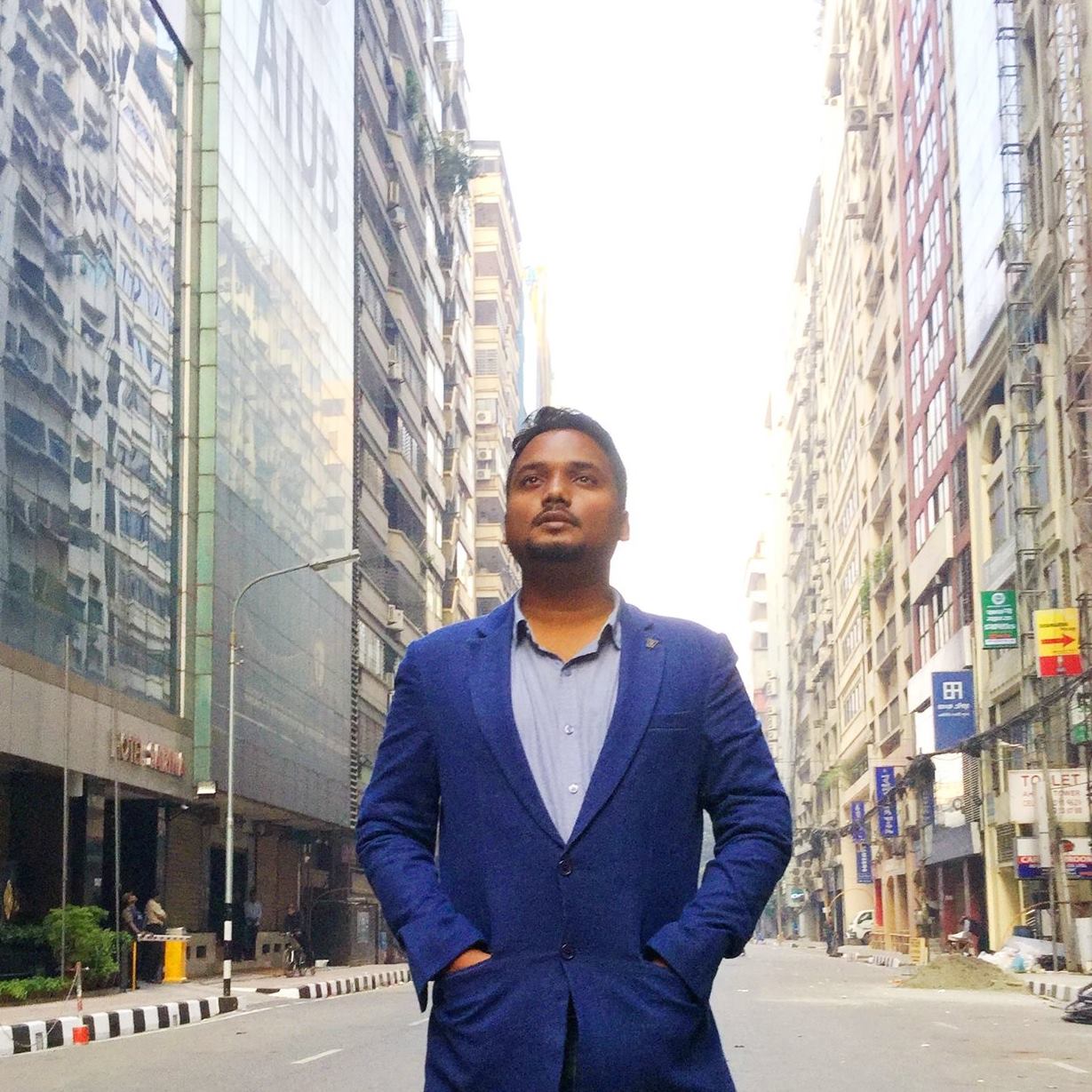 Z Hashan, Founder
Z Hashan is a traveler at heart. Born in Bangladesh, he has always had a fascination for different cultures and ways of life. However, after working in the tech industry for several years, he realized his true passion was traveling and learning about new people and places.
In May 2019, Z decided to leave his job and take his design skills on the road. First, with plans to travel the world and work remotely for years, he sold nearly all of his belongings. Next, he packed his apartment into a single 40-liter backpack. Finally, his plans became a reality, but the process was arduous.
Deciding what to buy, what to ditch, and how to pack it all up became more intensive than the travel plans themselves. At the time, figuring out how to perpetually travel the world out of a single carry-on wasn't something you could find on YouTube.
As a result, Hashan dove in headfirst and became obsessed with figuring out the details behind products. And how he could optimize everything in his backpack to be best equipped for any adventure in his path.
Our contents are the medium of communication between you and us. We always make sure the quality of that medium stays top-notch.
Our core and focus contents are gear reviews. We've always wanted our readers to not buy the wrong gear again, so we keep producing review content on a regular basis.
A new gear hits the market and bang, we're onto it in a flash. Just allow us the time required to test the product, and you'll find the review on that gear instantly.
We're also into sharing our traveling story with you. We publish Trip Reports once in a while, just after one of our members has completed a trip.
We produce outdoor guides to help you with your life out of the house. Our social media channels help our audience to interact with each other and share knowledge and information.
We've always given suggesting you the top choice of gear for your needs the most priority. Good gears can make our trips more comfortable, safe and more enjoyable.
Any of our typical gear reviews usually include these things –
Breakdown of the product: Anyone can read about the specs of a product on Amazon, so there's no point in repeating those here again. Rather, we go a little deeper. We focus on telling you if the specs and real-life scenarios match each other or not.
Real-life benefits: I could tell you a hundred things about the specification of a spaceship, but probably you won't understand any. But if I told you what feature will bring what benefit to an astronaut, you probably would understand.
That's why we aim to tell you what feature of a product will bring what particular benefit to your journeys.
Deal-makers and Deal-breakers: Deal-breakers are as important as deal-makers. So alongside telling you what makes a product 'great', we also emphasize on the aspects that make the product 'not so great'.
Story: We are always eager to share our experience with the product.
What others' are saying: We know we can not be 100 percent correct all the time and we acknowledge that. That's why we share other users' experiences with that product too. These users are our backpacking buddies, community members, verified purchasers from Amazon and so on.
Visuals: Hey, we know that no matter how much you hear about gear from us, you want to see real-life pictures and videos of that. Done.
Purchase Links: If you decide you want to buy a gear that you're reading about, we include a direct link to buy that product. You won't have to search on Amazon and get confused between the lookalike variations of that product.
And when you buy through those links, you support our work too, at no cost of yours.
From shorts to tents, we have it all covered. We're into any possible gear that you might need on your trips.
So, we select a category of gear and figure out the top possible choices. We do that by collecting information from reliable sources. These sources include our internal team of experts, user reviews, knowledgeable employees of local retail shops, and the experienced backpackers we know.
After figuring out the top choices for the contended of the 'best' title, we put all those through our rigorous reviewing process to find out the winner.
We review 'out of the box' gears as well that might not fall in any category, but helps a lot. And few of our reviews are done upon your request.
If any of our readers reach out to us about a gear he/she found helpful, or want to know if that would be helpful or not, we review that as well.
After we short-list the options, here's how the process looks like after that –
We get our hands on the gears. Never have we ever accepted any free products from the manufacturer. We buy them just like you and usually sell them after reviewing them at a discount.
We set the standards. Then we test the products thoroughly and abuse them to see to which extent they can take it. We rank them according to our standards.
We take other experts' opinions.
We research online to find reviews of the other users of the product. If there's an issue they're talking about, we double-check if that's a universal issue or just the manufacturing fault of that particular unit.
We compile all our findings into one and publish the results in the form of review articles.
After knowing about our rigorous process, a common question many ask is – "How do you manage to do all this?"
The answer is – "with your support".
When you purchase through any of our links, we earn a small commission at no extra cost to you. The marketplace carries that out (as a reward of bringing more sales), without charging you a single extra penny.
Now, we earn the commission regardless of the particular gear you buy. So there's no point of us getting biased to a particular product and pushing that.
Honestly speaking, this is not always enough to support our whole work. But that's okay, talking traveling is a joy itself for us.
We'd love to hear from you – any warm words, criticism, suggestions, how can we improve and anything and everything. 
At Neo Backpacker, we are always looking for qualified freelance writers who can provide us with practical and well-structured guides.
Email us at [email protected] to apply.